...a juvenile defense attorney and a forensic social worker collaborated in an attempt meet their client's needs. Needs that included school books, empowerment, mental health, and restorative justice.
These professional helpers approached their colleagues for ideas, and a volunteer committee was formed. A committee which continues to operate entirely on a volunteer basis, with generous sponsorship from both nonprofit and commercial community partners.
What is an Advocacy & Empowerment Art Show?
The mission and vision of the Chained Voices committee is to Educate, Empower, Advocate and Connect through shared humanity and the powerful voice of Art.
We seek to Educate the greater community about the experience of incarcerated people. Through our unique model, requiring "Needs Statements" from each of our artists, we seek to help others understand the many collateral consequences of "Mass Incarceration". We also seek to illuminate the dark corners of the justice system, to highlight the change, humanity, and redemption that grows inside incarceration facilities.
We seek to Empower both incarcerated individuals and "free people" towards a better vision of community. Through the sale and purchase of art, created inside incarceration facilities, individuals can contribute, in a positive way to their community. Some choose to financially support families in the "free," while others give their earnings to a wide range of organizations, from Children's Hospital to the DU Prison Arts Initiative. We believe in empowering people to do better, no matter their past or present circumstance.
We seek to Advocate. By illuminating the many "faces" of Mass-Incarceration we seek to advocate for a more just and equitable system. By illustrating, through "Needs Statements," the multi-faceted collateral consequences of the system—we seek to advocate for change. As we believe our artist's voices best illustrate the change they are engaging in, despite the hardships of incarceration. We believe that by experiencing firsthand the many obstacles our artists face, we can help others imagine better, more equitable systems of justice.
We seek to Connect people. Encored in the values of Restorative Justice we seek to connect ALL our community. Because we believe that our inter-dependence is valuable. We seek to connect the marginalized with the privileged, the incarcerated to the free, families with their loved ones. Through sharing of Art, ideas, emotions, and resources we hope to engage all members in making our community a better home, for those here and those returning from their time incarcerated.
We achieve these goals by promoting, displaying, and selling inmate-created artwork in an annual show. Each artist is required to provide a unique explanation or "Statement of Need," which is displayed along with the art at each show. All proceeds go directly to fulfilling the "need" identified by the artist.
The committee receives no compensation for its work. All costs of production are covered by a combination of community sponsorship, private donations, and a small grant. For donation or sponsorship information please use the 'Contact Us' section of the website. All donations are tax deductible with the generous fiscal sponsorship of the DU Prison Arts Initiative.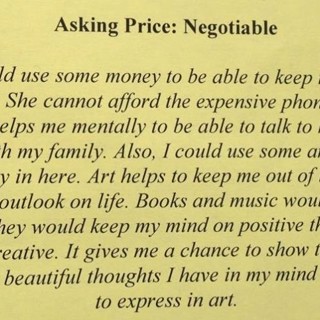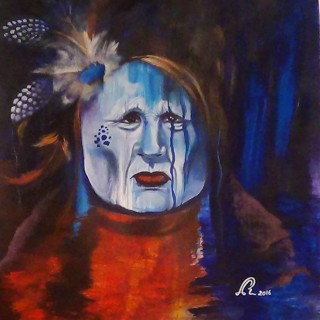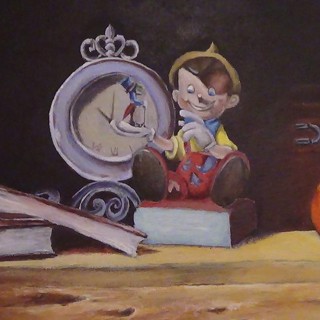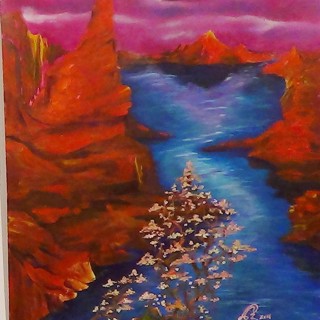 DU PRISON ARTS INITIATIVE
The University of Denver Prison Arts Initiative promotes access to high-quality therapeutic arts programs to incarcerated people in Colorado with the goal of empowering individuals to improve the quality of their lives and prepare to make positive changes in their communities upon release. DU PAI sees this work as part of DU's commitment to be "a great private university dedicated to the public good."
DU PAI Mission
DU PAI generates creative and collaborative learning experiences that enrich the lives of incarcerated people and shift the conversation about prison.
DU PAI Values
DU PAI:
Provides therapeutic, educational creative arts programming to incarcerated people and their families in Colorado state prisons;
Facilitates dialogue and storytelling between incarcerated people and their communities via exhibits, performances, media, and commissioned works;
Creates caring communities for students characterized by learning, creative expression, and authentic human connection;
Delivers shared arts-based learning experiences to incarcerated people, correctional staff, and DU students
Engages leadership of incarcerated people in the development and delivery of programming.
Offers training and consulting on the use of the arts to liberate people and transform spaces in correctional settings;
Conducts rigorous research to examine the impact of the arts on personal and social narratives of crime, incarceration, harm, and healing.
DU PAI is central to DU's commitment to be "a great private university dedicated to the public good."
Over 150 participating artists annually! Artist outreach in over 18 CDOC facilities!
In 2021, nearly 150 artists from over 18 facilities in the state participated, submitting almost 450 piles